Lin Tianmiao: The Same
Venue: Beijing Center for the Arts (No.23 Qianmen East St., Dongcheng District, Beijing)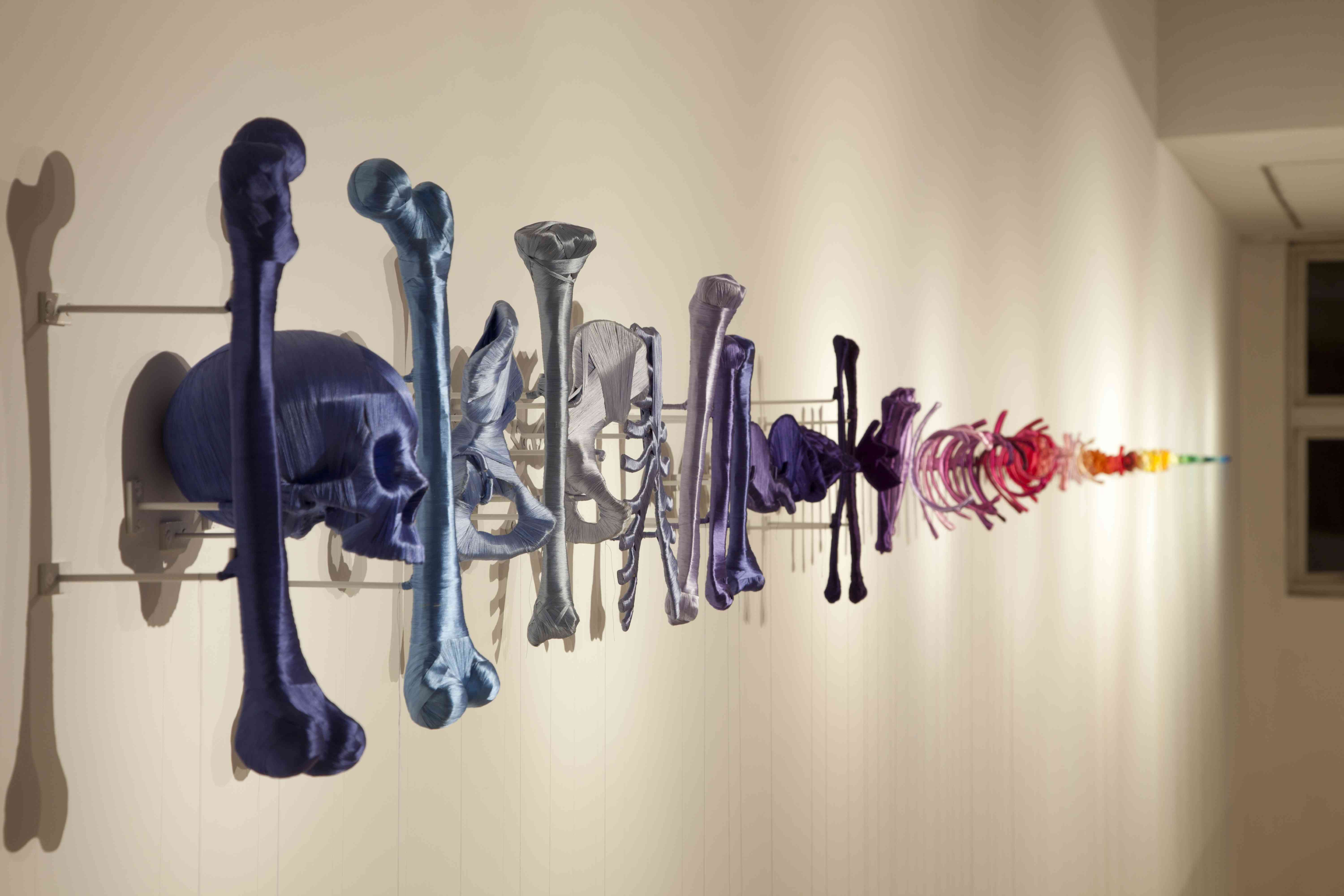 The Same, or Not?
After two years of leave, Lin Tianmiao is coming back with her new work
(November 10th, 2011) From December 17, 2011 to February 26, 2012, Beijing Center for the Arts will present a major exhibition of the works of Lin Tianmiao, the most internationally renowned female artist in Chinese contemporary art community. Entitled The Same, the exhibition will include 17 eye-popping and imagination-challenging installations created in the past two years, marking her largest solo exhibition and a crucial transformation after her success in the 2008 solo show Mother's!.
With a surprisingly large amount of avant-garde installation and plan works, Lin Tianmiao has been a unique presence in the modern art arena of the country. Different from other artists in our time who mainly resort to such artic means as painting and sculpture, Lin Tianmiao has been known for making thread a major artistic language in her installation since mid 90's. Her works that feature incredible fineness and unusual coolness are of a bold, fashionable and superior nature, and constitute a visual expression that minded her personal reflection on the collective experience and universal mentality of contemporary China. Over all these years, her works have been collected by world's top museums and artistic organizations including the New York MoMA, the San Francisco MoMA, the Singapore Art Museum, the Canberra National Museum and so on. In a contemporary art market dominated by paintings, her works have been regarded as a dark horse with great stability and huge potential to become a favorite of collectors. Lin Tianmiao is the only Chinese artist that has been included in the Modern Women, a landmark survey published by MoMA in 2010 which highlights productions of 31 modern and contemporary female artists since the early 20thcentury. That shows her considerable position in the history of world contemporary art, especially that of female artists.
By constantly denying and challenging herself, the super-energetic artist grows with her art. Every time appearing on the stage, she is definitely the diva of irresistible charisma. In the upcoming exhibition The Same, what she will do is to be more than keeping her symbolic craftsmanship – those recognized two-dimensional works of her are being daringly treated in a three-dimensional way: hundreds of objects of different shapes and dimensions, like animal and human bones, metal gadgets and wood, are wrapped by cotton or silk thread in different colors, with some even fully covered in patches of gold foils. Every single one of them is such a brilliant work of art. By wrapping, splitting, hanging, recombining and any other artistic technique you may think of, the artist will perform magic with these little labor-bearing and luxurious "elves" to bring to the art center a completely new look and atmosphere. One of the main works "The Same for N Times" presents a vast scene of explosion with colorful yarns woven together, and the work is dramatically framed by an assembly of pieces of gold-foiled bones. It is like a harmless but suffering replay of what happened early this year in Fukushima, Japan, or a scenario of the doomed 2012.
But the dazzling luxury is not devised only to stimulate or satisfy our visual perception. What drives the artist is more of a strong desire to awaken more attentions to the world at present and in the future. The name of the exhibition, "The Same", is to depict the artist's personal experience of and meditation on human life, sentiment, spiritual world and their relations to nature and the universe; it is a provocative visual display of the suffering, confusion and struggling deep down in our inner world. Everything looks the same if you watch at a distance; and nothing may be the same if you get closer. This seems to be the unavoidable dilemma and inescapable destiny of humanity.
In the past three and half years, Beijing Center for the Art has kept working with world's supreme artists to present high-quality exhibitions of visual arts, architecture and design, and interdisciplinary forums. We have attached great significance to the artists who always keep a keen eye to the real world, and we believe that only by encouraging and fostering these artists could art become a positively powerful factor to the crazy urbanization of China. Lin Tianmiao is undoubtedly one of them and her first cooperation with the Center is sure to move audience in an unexpected manner.
At the turn of the year, we warmly invite you to join us at The Same and to explore a universe of "the same, or not".