Designing Design – The Exhibition of Kenya Hara in China 2011
Venue: Beijing Center for the Arts, 23 Qianmen East Street, Beijing
Art director: Weng Ling
Curator: Zhu E,Tang Jing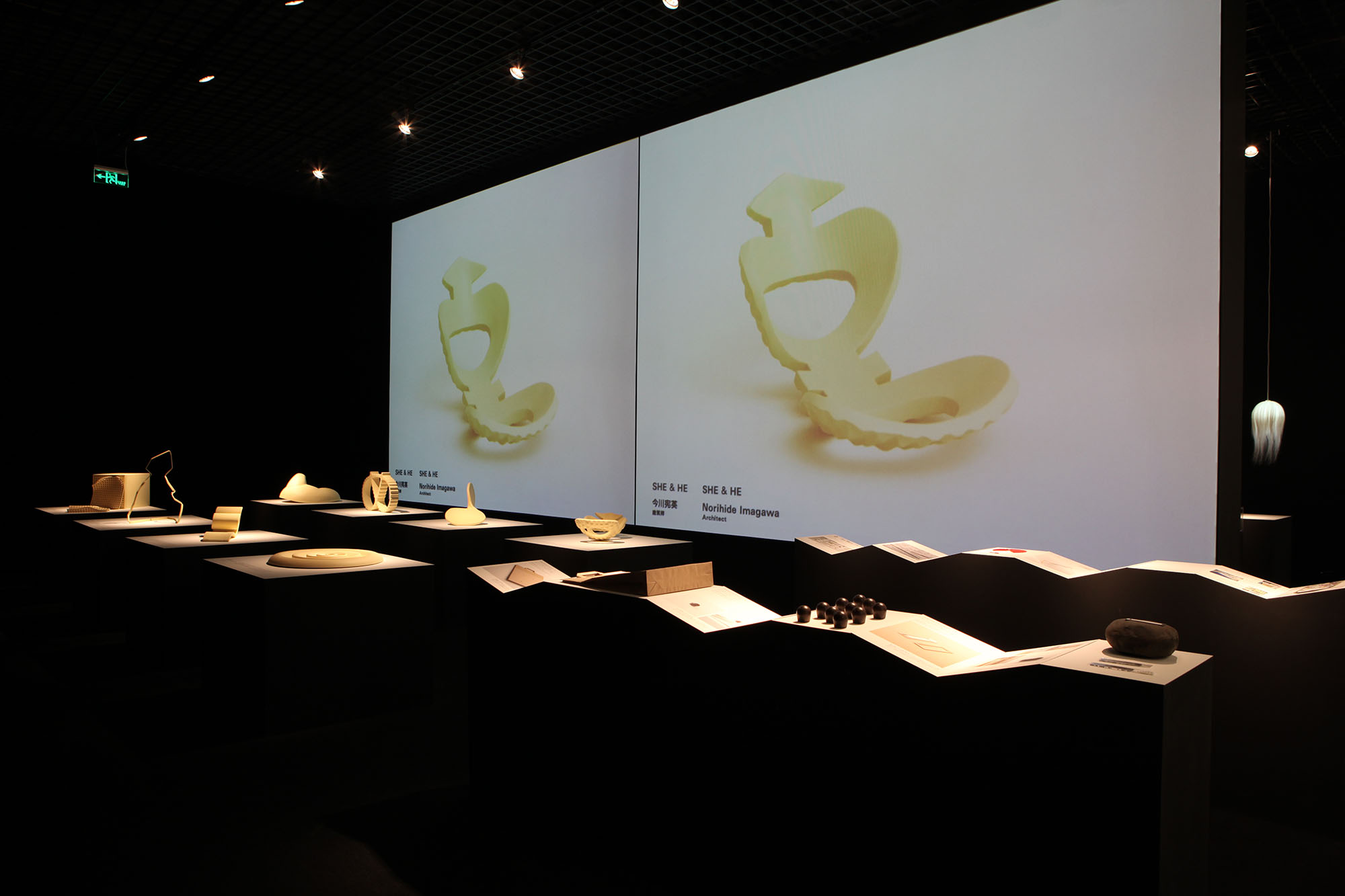 China Debut of Kenya Hara with the panorama of Japanese Design
Beijing Center for the Arts is pleased to present "Designing Design"- Japanese design guru Kenya Hara's first major solo show in China from June 13 till July 15, to add to the hot streak list of BCA's well-reputed series of cross-disciplinary design shows and events, such as "Un-natural", "3D City: Future China", "Omni-dimensional Design in China" and "Arts China · Design Forum" etc.. As a result of 3-year's endeavor of preparation and the joined efforts by the artistic director Ms. Weng Ling, curator Zhu E, Tang Jing and the designers, the exhibition attempts to offer a full trace to follow Kenya Hara's creative ideas and career, as well as a distinctive overview of the nucleus of Japan's design industry, through a voluminous display of design objects and documentations. Viewers can also get a glimpse of the latest experimental semi-finished design prototypes, which will definitely bring to mind storms of ideas and inspirations on the future of human's living.
The exhibition will divide a space of 2,000sqm into three sections: Exhibitions of the Exhibition, through object display, epitomizes the pearls of the 7 shows curated by Hara on the ultimate endeavor to explore the possibility of "the nature of things" with his Japanese colleagues such as Kengo Kuma, Naoto Fukasawa and Shigeru Ban etc.; Art directing of MUJI is a vivid narrative on the design practices by Hara through the perfect integration of his distinctive Japanese esthetics into corporate development; Multiphase of Design serves as a retrospective of Hara's creative adventures with a full showcase of his package design, logo design, book design and poster design, some of which are from projects involved with China.
What is design and what is the capacity of graphic design? What are the problems confronting the contemporary Chinese design? The age of creativity has already been on the doormat when China's gigantic economy vehicle is racing on the fast lane. With the unprecedented significance attached to "Design", an important topic emerges on how to keep its development on a healthy track and especially to foster and maintain the contemporary Chinese humanistic values. Enjoying a reputation of an international design power, Japanese design, in the last decades, has been featuring a vivid embodiment of its own culture, a great effort to the maintenance of a sound social order, an effective transformation into productivity, and a catching influence on the international design trend and life style. Such a panoramic study of Japanese design serves as a precious reference for China's design development.
Beijing Center for the Arts has been dedicated to the art promotion of art and culture, as well as the thriving of new Chinese design, which is identified as one of the most potential core values for China's culture renaissance. "Designing Design" is homage paid to the Japanese designers, also an invitation sent out to the Chinese counterparts, with the earnest wish and appeal that the energy and passion can beat the lethargy of the current design industry and set our feet on a new adventure for a better tomorrow.