「Dead and Alive」 Yan Pei-Ming solo exhibition
Venue: Beijing Center for the Arts, No.1 Jade River Courtyard, Ping An Ave., Beijing
Artistic director: Weng Ling
Space designer: Zhu Xiaodi
Exhibition designer: Jean-François Boudin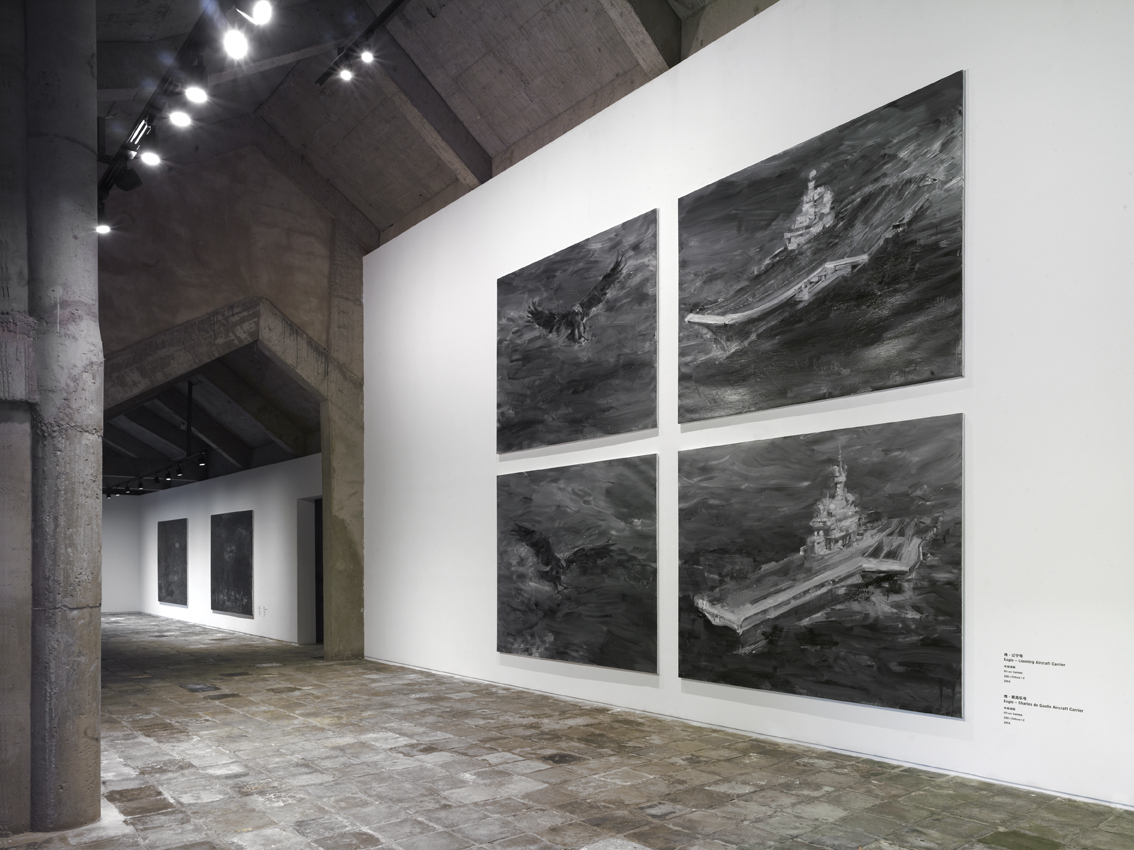 Beijing Center for the Arts (BCA) is pleased to announce that in its new space at No.1 Jade River, Ping An Avenue, Yan Pei-Ming solo exhibition, Dead and Alive, will launch its grand opening on May 18th, at 2pm. Running until July 27th, the exhibition will display the latest ideas and artistic expression of Yan Pei-Ming concerning people, environment and social development over the last five years.
As one of the most famous contemporary artist of museum quality in Europe, Yan Pei-Ming's whole has been dedicated to exploring the ultimate subjects on humanity and society, life and death. The upcoming exhibition Dead and Alive starts from the "dead" objects. It discusses the power of "death", and also focuses on the meaning of "life". The works to be displayed include his classic portraits and landscape paintings as well as the new paintings concerning still life and mother, which truthfully reflect the devout spirit return of the artist and the dilemma of both eastern and western values and social ecology. It is expected that through the exhibition we will reflect on the role of art in contemporary society and the dimension of artistic creation.
The exhibition is jointly hosted by BCA, Beijing Oriental Culture Corporation, and Georg Jensen. Being one of the activities celebrating the 50th anniversary of diplomatic relations between China and France, it also gains great support from the France-Chine 50 committee.
About Yan Pei-Ming
Yan Pei-Ming was born in Shanghai in 1960. He went to France for learning painting in 1980 and lived there since then. In 1987, his large monochrome portraits aroused the attention of western art circles. In 1991, his work was enrolled in the Centre Pompidou in Paris. Later, he launched several solo exhibitions in some famous organizations, and joined multiple important international exhibitions including Venice Biennale, Lyon Biennial and Istanbul Biennale. In 2009, he became the first living contemporary artist, and he was also awarded French National Order of the Legion of Honor at that year. In 2010, he was invited to paint large public art works for the France Pavilion in World Expo. As one of the most internationally known Chinese contemporary artists who was also the earliest to enter western art circles and art market, Yan Pei-Ming, with his talented brush, provides an in-depth description of subjects like people, life and death, environment and social events. He is regarded as one of the most determined and uncompromising painters in this era.