Cai Guoqiang
Weng Ling's Dialogue with Cai Guo-Qiang
Time: October 2010
Place: Cai Guo-Qiang's New York Studio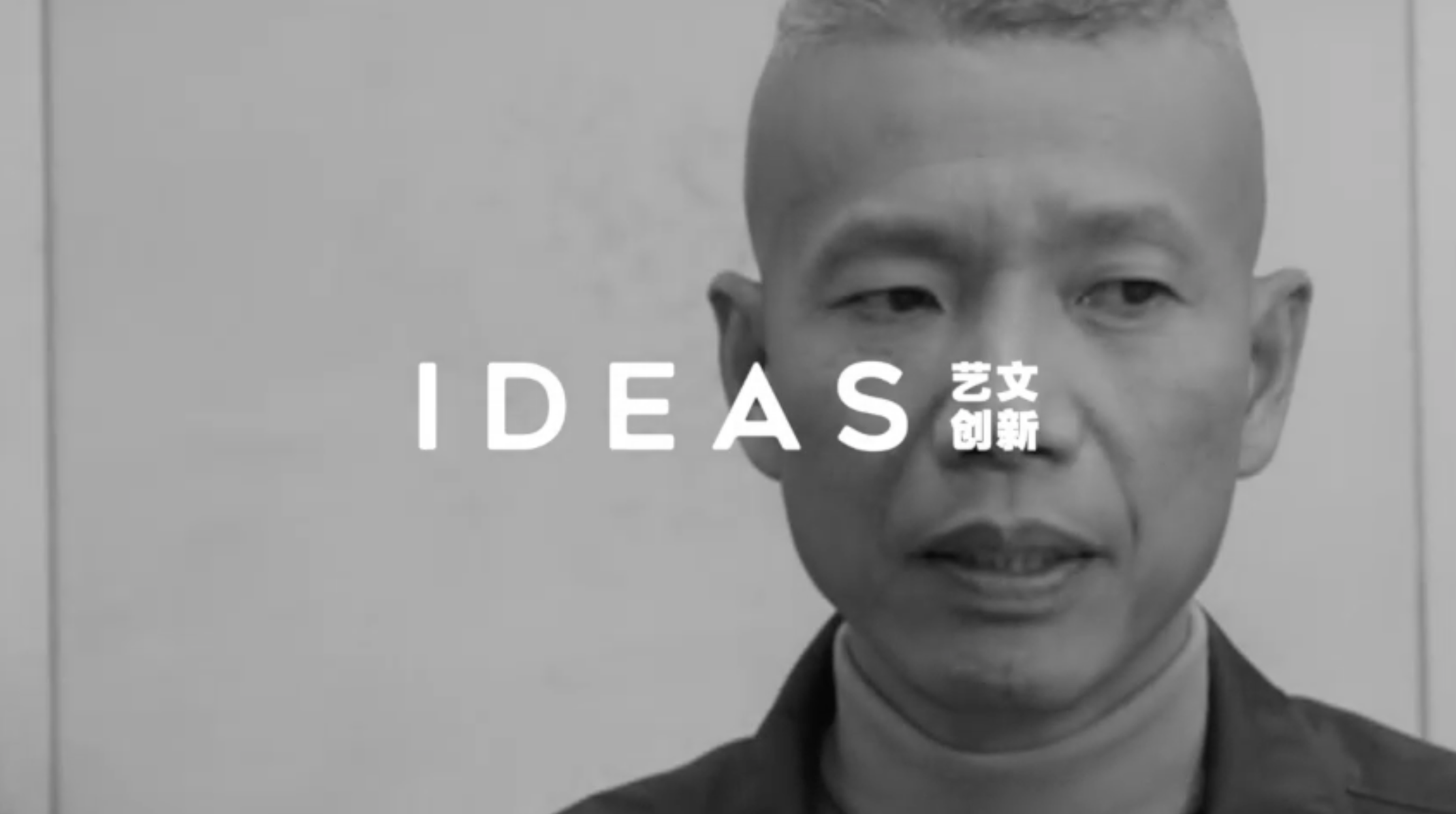 In 2020, "Cai Guo-Qiang: Odyssey and Homecoming" opened in the Forbidden City in Beijing and the Pudong Art Museum in Shanghai, and received much attention. Dating back ten years to the interview program "Arts China", comprehensive art curator Weng Ling and Cai Guo-Qiang had an in-depth conversation: about his hometown Quanzhou, his father's influence, his life experiences in Japan and New York, and his art-making journey. As a pioneering art curator and speaker shuttling between the East and the West, Weng's questions and views collided with Cai's artistic thoughts in space, from the East to the West, from social development to human life, from external expression to inner world, leaving behind precious thoughts and a rare in-depth art exchange in the Chinese world. During the conversation, Cai's eyes were full of light and his passion for art was evident in all his words; Weng's expression was wise and calm, and perhaps from Weng's unique questions and summaries, we could get a glimpse of Cai's early ideas and how they influenced his art creation during this decade.
Already a Chinese artist in the international spotlight at the time, Cai Guo-Qiang's work spanned installation, performance, conceptual and multimedia art. His extensive use of gunpowder and explosive means, his constant exploration of Chinese and Western cultural and social realities, as well as biological and cosmic themes, pushed the boundaries of art. Today, Cai continues to navigate his creative landscape, becoming a big name in the international art world while still maintaining his initial persistence and brashness. "Arts China" brings together the new wave of ideas from leading Chinese contemporary artists like Cai Guo-Qiang, and together these precious thoughts give inspiration and support to contemporary art practitioners like Weng Ling. IDEAS Arts Innovation is an art and culture brand founded by Weng, which upholds the principle of "interdisciplinary stimulation of creativity, linking the ideal future of mankind". Under Weng's leadership, it helps to realize the process of comprehensive evolution from the research and accumulation of cutting-edge interdisciplinary ideas on a global scale to the on-the-ground practice.
About Arts China
In 2010, Weng Ling led the planning and production of China's first high-end crossover art and culture documentary and interview program "Arts China". It focused, for the first time, on the changes in China contemporary art over the past 30 years, bridging the fields of contemporary visual arts, architecture, design, music, dance, theater and film. The program takes a professional perspective, cutting into the current social development and human life, and provides in-depth records and interviews with fifty top creative talents and opinion leaders who have influenced the world of Chinese art and culture, seeking to witness together with the audience – "Art, another power to change society". This project has left valuable first-hand information and documents for the history of China contemporary art. In 2015, Weng established the "Arts China Alliance" in Hong Kong, which gathers people who are active at the forefront of various fields in China and around the world, using pioneering ideas and professional projects to promote social and urban changes and inspire new artistic thinking. The alliance also stimulates crossover innovation in the fields of art and humanities, environmental protection, technology, and public welfare, bringing reference and learning from different fields for the benevolent change of society.