Jensen's Garden
Opening Party: 2015.9.24  19: 00-22:00
Design Week Forum: 2015.9.24  16: 00-18:00
Exhibition Duration:2015.9.25-2015.10.9
Host: Georg Jensen & Beijing Center for the Arts
Support: Beijing Design Week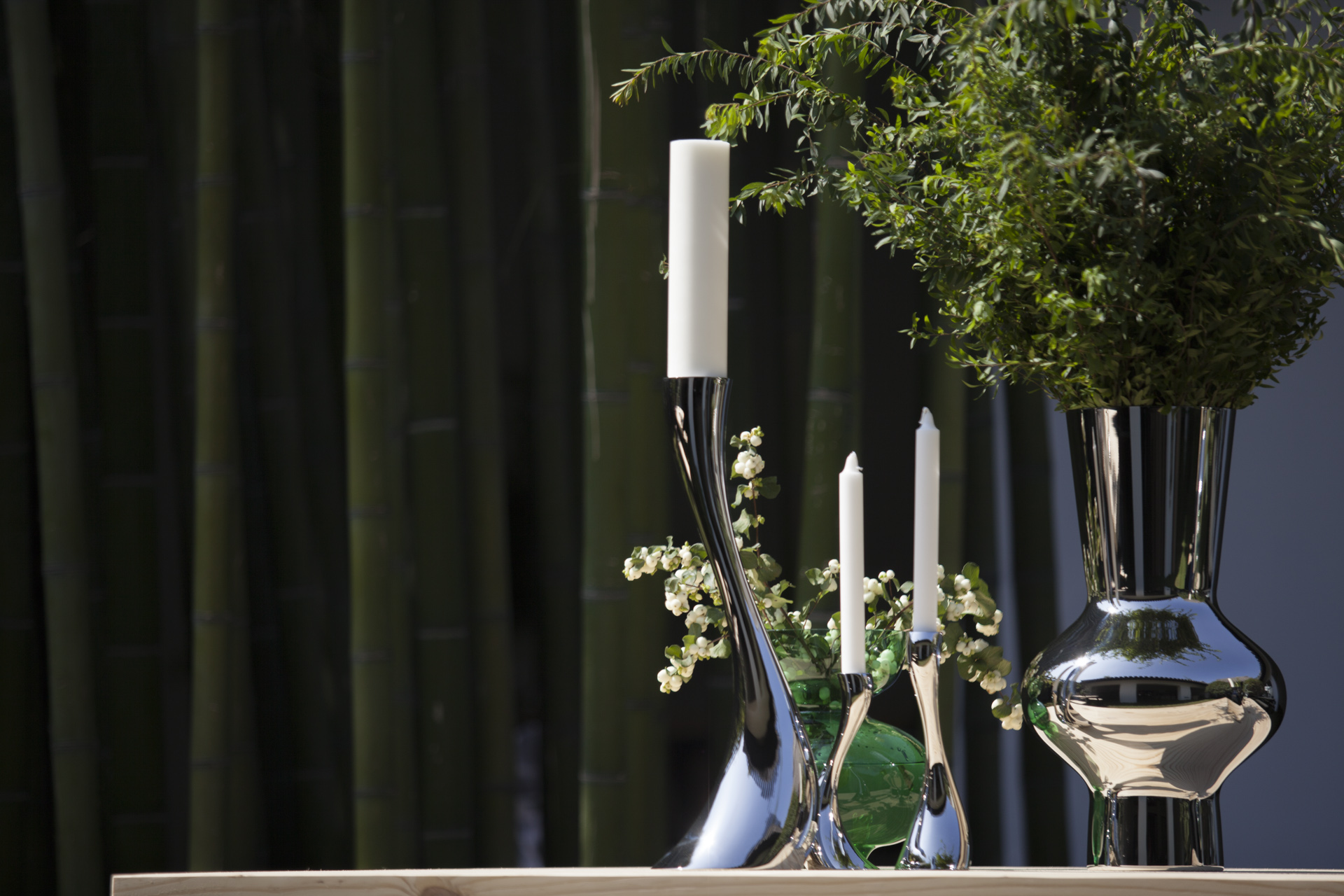 On 24th September 2015, Beijing Center for the Arts and legendary Danish silverware brand Georg Jensen collaborate to host the "Jensen's Garden" installation exhibition and opening party. Following the success of the "Moonlight" exhibition during Beijing Design Week 2014, "Jensen's Garden" will continue to be a highlighted event for Beijing Design Week 2015.
Situated in No.1 Jade River, "Jensen's Garden" is an urban garden themed exhibition, including an on-site installation built within a traditional Beijing Courtyard (Siheyuan). The installation compliments the simplicity of the courtyard itself, utilising various plants such as wisteria, scindapsus, osmanthus and bamboo to create a subtle yet lush surrounding. Classic pieces from Georg Jensen's Living collection will be exhibited, including key designs from the century old brand.  The space curates an intricate balance between nature, art and design, creating a unique setting for attending guests, reiterating the brand's core value to seamlessly combine nature with art, showcasing the height of Danish design for the first time in China. Beijing Center for the Arts founder Weng Ling will act as the artistic director for this exhibition.
On the day, a forum will be held with the theme "From a Gilded Age to a Silver Era", featuring designers and iconic figures from various creative industries attending as speakers. Georg Jensen's global CEO, David Chu, and world renown industrial designer Marc Newson will unveil a new collaboration, while New York Moss Bureau founder, Murray Moss, SPACE Copenhagen, founder Peter Bundgaard Rützou, and leading figures in the Chinese design scene such as Yung-ho Chang, Ma Yansong, Zhu Xiaodi, Liu Jiakun, Rossana Hu and Masha Ma will be sharing their perspective on current industry affairs. Two appointed creative directors of Beijing Design Week Aric Chen (previous) and Beatrice Leanza (current) will be hosting the forums.
Drawing inspiration from nature and creating classic, timeless pieces for domestic
living has been and remains a core value for Georg Jensen. This compliments BCA's
focus on bringing creativity, contemporary art and design into modern urban living.
The garden-themed exhibition, Jensen's Garden, provides the perfect metaphor for the 110-year-old brand's future Beijing home and flagship in Asia.  The garden will be planted with "seeds" which contain the DNA of new ideas, fresh responses to an ever-changing world, which will take root and grow. 
In the new Georg Jensen flagship, Georg Jensen and BCA will continue to orchestrate a series of salons and activities in the Jade River courtyard, exploring relevant and contemporary subjects, seeking to establish a new paradigm for future urban living.
"Jensen's Garden" will be open from 25th September until 7th October.
ABOUT GEORG JENSEN
Georg Jensen is a Danish design house renowned for artistic boldness, superior craftsmanship and collaborations with some of the leading designers of the past century and today. Founded in 1904 by master silversmith Georg Jensen, its collections include sterling silverware and flatware, fine jewellery, watches, accessories and a home collection. Georg Jensen has more than 110 retail stores worldwide.