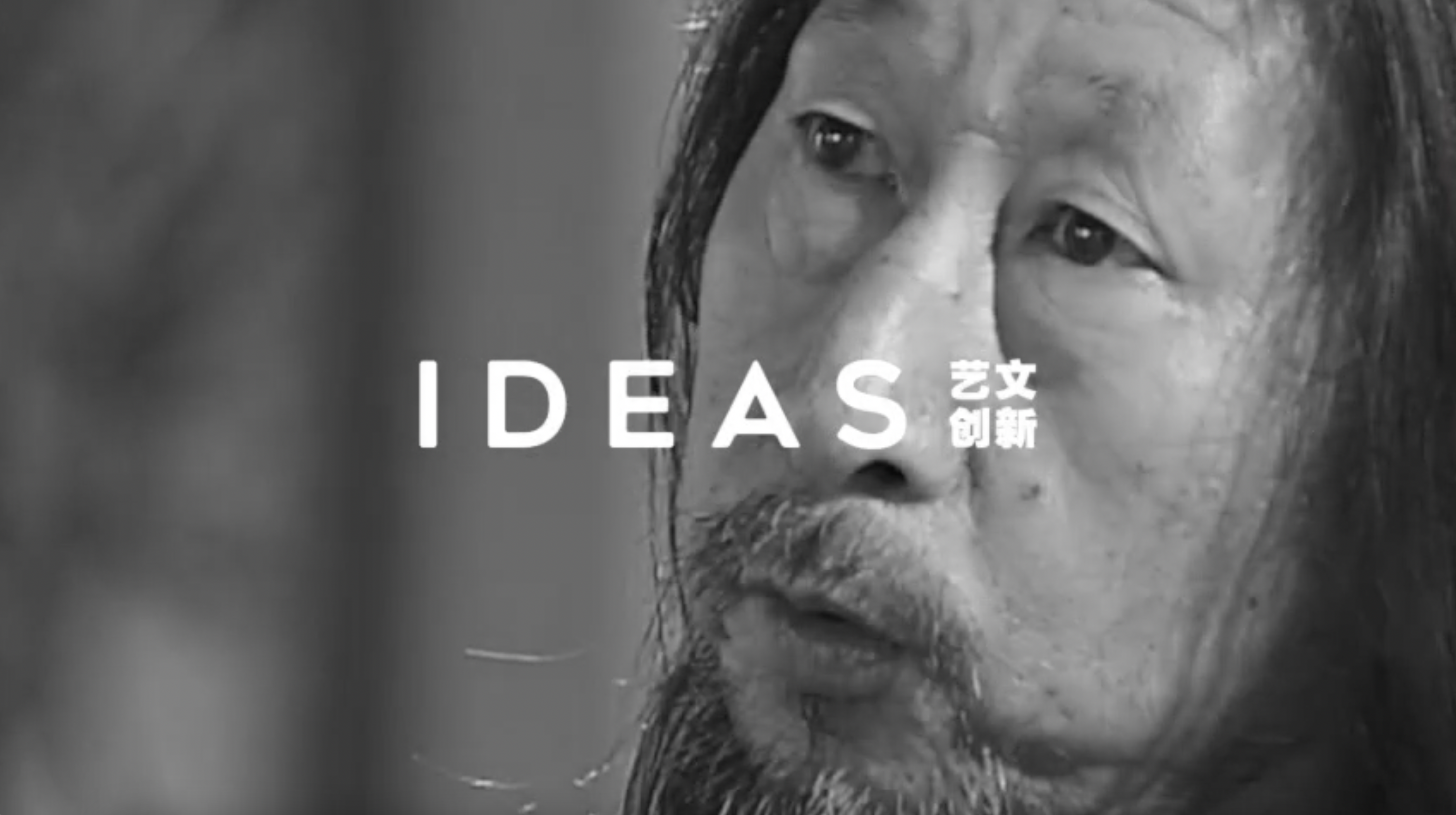 'In this era, can art change our society?'
It is a question requested by comprehensive art curator Weng Ling to artist Wang Guangyi twelve years ago. This discussion still has room today, as he had responded in the past on how to understand by today. Wang Guangyi is well-known as one of the participants of the 80s Art Movement in China, and a series of works Great Criticism(斜体) drew worldwide attention as a representative of the Political Pop style. Looking back on this precious conversation of Arts China in 2010, it also delivers various aspects of Wang Guangyi's identity as an artist.
"Borrowing hands from the People for creation"
Born from a working-class family in Harbin, the beginning of Wang Guangyi's artistic path was not sufficient. He entered the Academy of Fine Arts in his fourth-year application. During his studies, his works had not admired by teachers. This unrecognized experience led him to go another way. A can of Coca-Cola was placed unintentionally, and during a painting break, he combined the picture of the worker in the painting with a Pop style. "There is no reasonable explanation, but just born by accident."
Later, in the series of Cold War Aesthetics(斜体), he has gamified Chinese images left over from the Cold War. Those have involved conflicts of beliefs, doubts about others, and hostility toward other countries. He supposes that an ancient complex is rooted in history and it is also the origin of the expression of the work. As Weng Ling's thoughts, Wang Guangyi is like Don Quixote, flowing into this world by devising his art.
Erasing humanistic enthusiasm
At that time, the art world devoted enthusiasm to the description and criticism of art, which was interpreted as machine and complicated, and endowed the works of art with complex philosophical meanings excessively. Wang Guangyi assumes that art should not to been, erasing humanistic enthusiasm has been raised. A large number of intended investments will lead to a lack of the meaning of the art. He thinks that his art has no position, and often the artist tries to give the audience a correct direction to get closer to his original intention. "But people tend to think in the opposite direction, so artists should not carry their ridiculous thoughts enormously."
"Naivete, roughness, and this kind of rough with a turbid feeling is what I want to do." He also did the same. Using a rough and primitive situation to illustrate the simple image of Chinese workers with a contrast of power. 
Exploring uncertainty in a definite world. 
At the end of this interview, returning to the incisive question at the beginning, Wang Guangyi replied: "It doesn't work, the existence of an artist, in reality, is a pleasure. With such a person doing this, it is impossible to judge whether it is good or bad, whether it is meaningful or not. Unable to evaluate, the artist is such a role." He acknowledges that there is an unknowable force in the arts, and this uncertainty attracts him and drives him involved. He does not think that art is about everyone, and prefers to conform that art is for a part of individuals. Wang Guangyi said, "I hope it could remain this forever. I am not sure if I was part of the small group, but what endowed me with is that the part is significant."
After the agitation of the '85 New Wave, Wang Guangyi entered the international art stage with a political pop style and has always maintained a creative attitude in rational. It is not related to the change in society and the fluctuation of the art market. In recent years, Wang Guangyi seems to have disappeared from the art world, and new works are rarely published, but when people talk about Chinese contemporary art in the 1980s and 1990s cannot be avoided. The choices by Wang Guangyi have nothing to do with the changes of the times and the fluctuation of the art market.