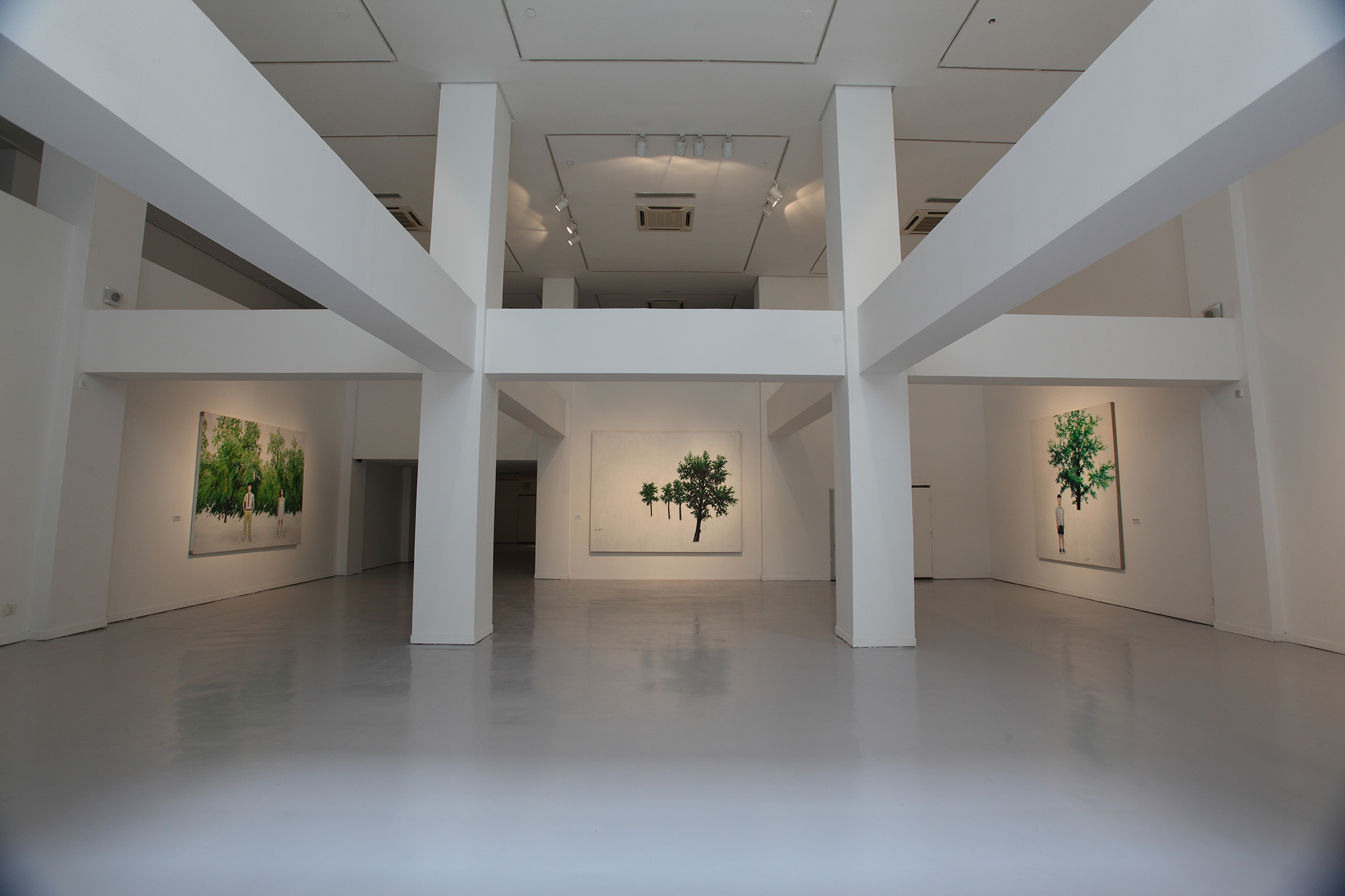 As a representative artist of China's New Imagists that sprung up in the 1990's, Zeng Hao's work concerns the imbalance following China's period of rapid urbanization between the material world and the spirit of the contemporary. In his early paintings, humans and objects were not differentiated but rather scattered over the flattened background in miniatures, thus serving to convey the weightlessness of the contemporary urban life.
However, the exhibited works in the upcoming show "Summer" curated by Wu Hung completely overturn the dominant style used by the artist over the past decade. On one hand, he abandons the contemporary narrative coated with symbolism, weakens the effect caused by abnormal patterns and diverts to the state of human being in a normal environment. The works thus created expose an ambigious time-space relationship between the figures and the landscape they are involved in-something between "presence" and "absence". In another sense, by using a more common language of art, the artist has unprecedentedly made "pictoriality" the core of his transformation. We may decipher from these paintings a language of speed and directness-uniquely modeled figures, Chinese-style trees and all-white/ black backgrounds. All in all, the artist is in pursuit of a language that surpasses Realism while keeping a distance from the so-called "conceptualization" formed in Chinese contemporary art over the last two decades.
Though regarded as an indispensable part of Chinese New Imagism, Zeng Hao's paintings have never been defined in terms of style and value. The exhibition is a full display of the artist's latest paintings, following his recent artistic transformation. More importantly, it will put to the table a serious question: in a post-financial crisis era, how can we, through case studies, delve deeper into analyzing the values conveyed by Chinese contemporary artists and finding their connections with the nation's social state and art history.
Zeng Hao was born in Yunnan in 1963. He graduated from Central Academy of Fine Arts in 1989. Currently lives and works in Beijing. Exhibitions he participated include "1990's Guangzhou Oil Painting Biennial"in 1992; "The 1st Chengdu Biennial" and "Towards the New Images: Twenty years of Chinese Contemporary Painting"in 2001; "The 25th Sao Paulo Biennial", "The First Triennial of Chinese Arts" and "The First Guangzhou Triennial" in 2002; "CHINART" in 2002-2003; "Prague Biennale 2" in 2005; "The 7th Shanghai Biennial" in 2008; and "The 53rd Vinace Biennial" in 2009, etc.