Shang Yang: the Dong Qichang Project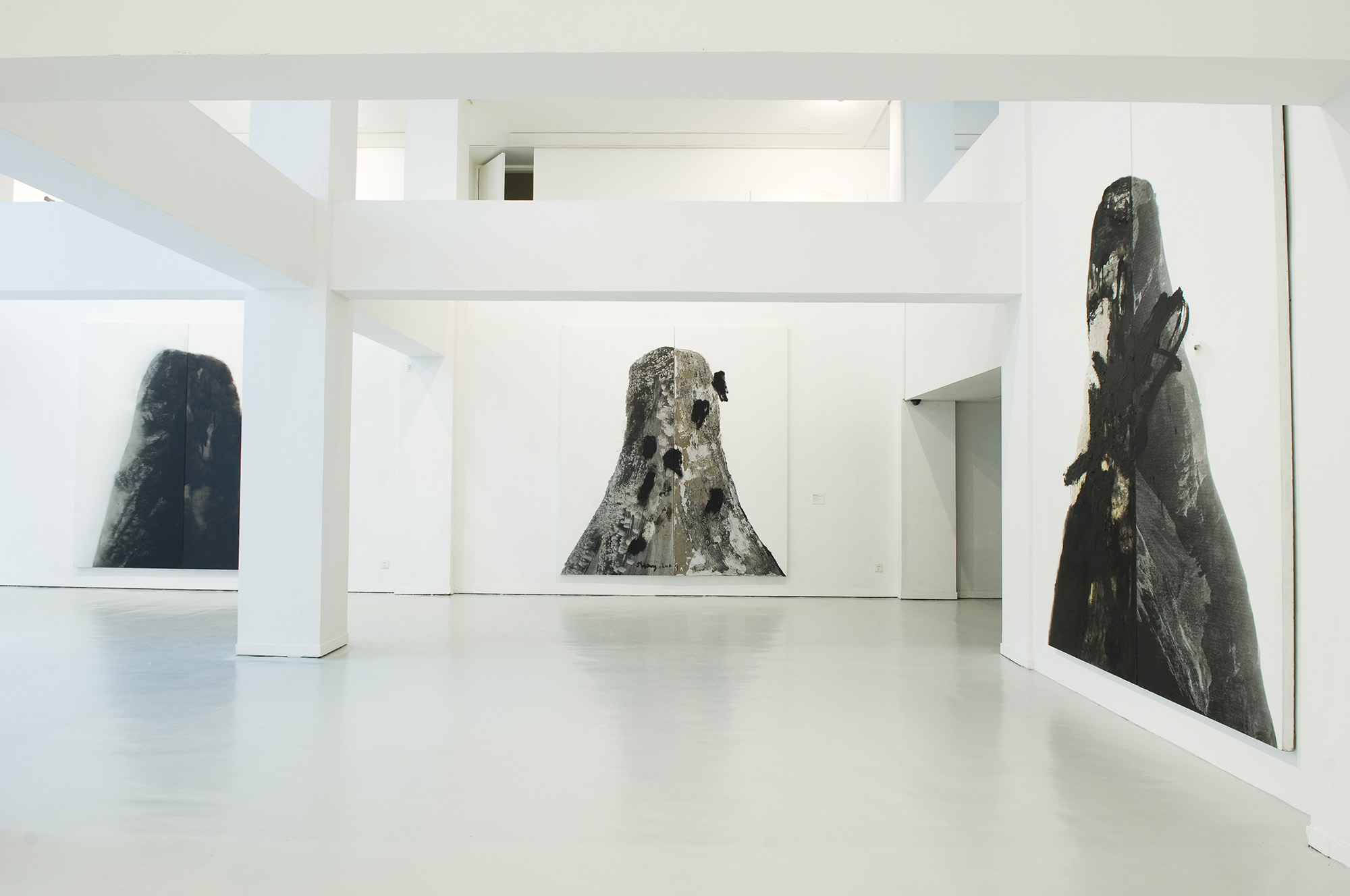 In the Chinese contemporary art scene, Shang Yang has for a longtime been esteemed as an evergreen tree. He used to serve as the vice-president of Hubei Institute of Fine Arts. Ever since the '85 New Wave Art Movement, he has dove into research on language diversity, by combining philosophical methodology and culture critique to the analysis of differences and similarities of Western modern/ post-modern conceptualism and the Chinese literati art, which has gradually informed his unique style of painting. His remarkable artworks, ranging from the earlier "Huangtu Series" (literally means "loess") to his highly regarded painting entitled "Great Landscape", have highlighted Chinese contemporary art and influenced its future development.
Since 2002, Shang Yang has attempted to collage and print mechanically-reproduced images on his already-mature work of "Great Landscape". "Shang Yang: the Dong Qichang Project" explores the motif that the aggressive intervention of contemporary culture has fragmented and flattened the solid traditional Chinese logic of self-sufficiency, harmony and unity. This exhibition marks Shang Yang's first solo show within more than five decades of art production; it promises to deliver a comprehensive display of his impressive skill and conceptual development presenting in his latest artworks. Shang Yang's self-imposed mission to "contribute to modernism" in the pursuit of art has had wide practical significance to the development of Chinese contemporary art.