CHENG NAN PROJECT – QIANMEN EAST AREA 2014
Opening: 28th-10-2014
Duration: 29th-10-2014 to 28th-11
Location: No.1 Jade River, Ping An Ave., Dongcheng Dist., Beijing, China
Participates: BIAD ART CENTER(Zhu Xiaodi)| JIAKUN ARCHITECTS(Liu Jiakun)| KKAA(Kengo Kuma)| K/R(John Keenen、Terence Riley)| MAD(Ma Yansong、Dang Qun、Yosuke Hayano)| MVRDV(Winy Maas、Jacob van Rijs、Nathalie de Vries)| POSITION(Shi Jian、Zhu Tao、Zhaolei)| SHEN WEI DANCE ARTS(Shen Wei)| URBANUS(Wang Hui、Liu Xiaodu、Meng Yan)
Artistic Director: Weng Ling
Host: Tian Jie Group, Beijing Institute of Architectural Design, Beijing Center for the Arts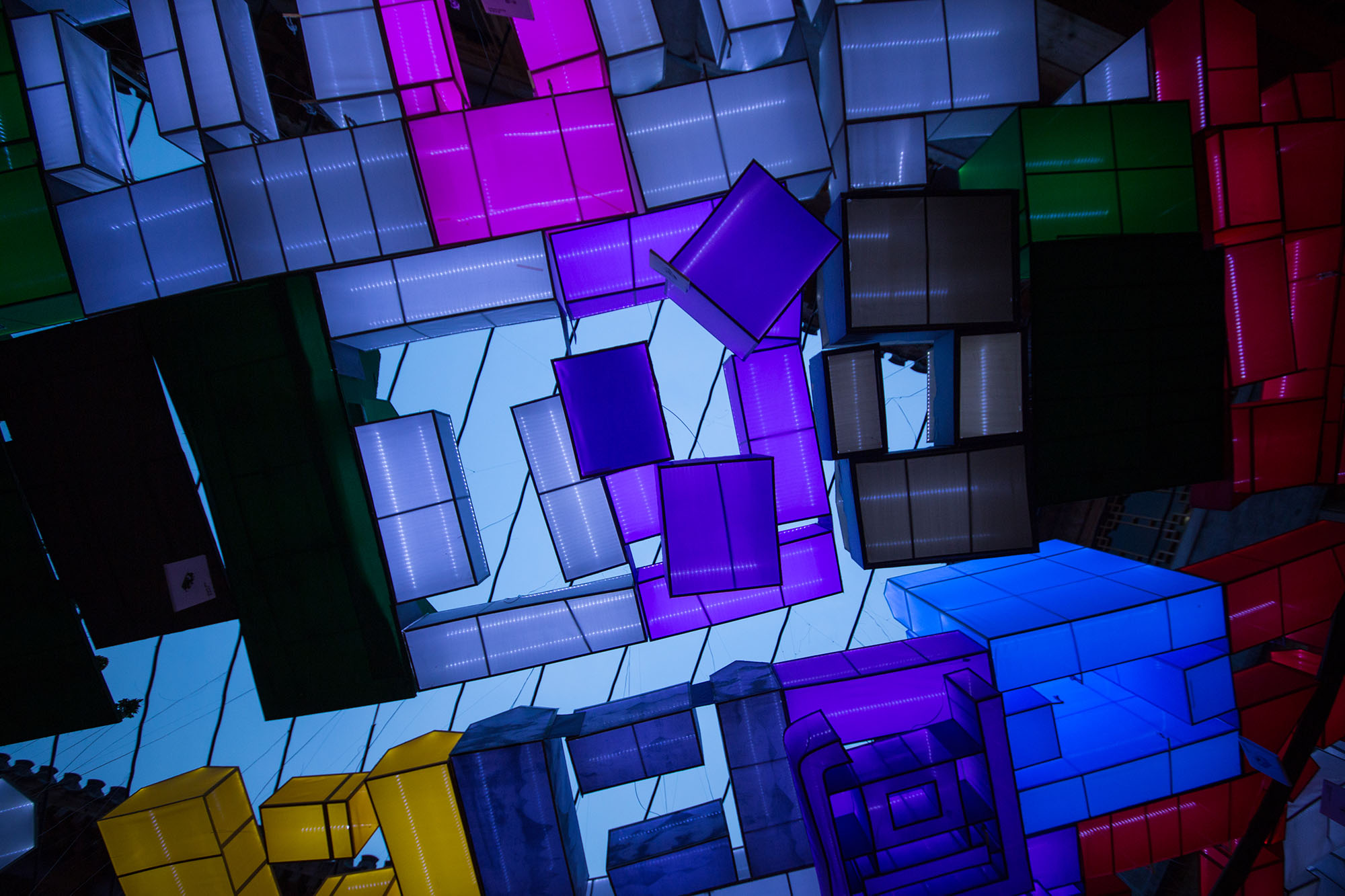 The old town of Beijing composes of the inner and outer city, the outer city is known as Nan Cheng. Established during the Ming dynasty, this area was once known as "Zheng Dong" square, now Qianmen East Area or Xian Yu Kou. The area was the financial centre of the city in the Qing Dynasty, responsible for river logistics and counter flood measures. It includes "Chang Xiang" (1-5 lanes) and "Cao Chang" (1-10 lanes) hutongs, mostly running from north to south and uncharacteristically curved and winding compared to conventional hutongs. The structure of this area reflects how it came to be, developing around the river system and rich with history and culture.
Recently the revival of the Dashilar district received widespread attention and entered the Venice Biennale. However, the Xian Yu Kou area directly opposing the Dashilar is gradually degenerating, becoming irrelevant and decadent. The old and decaying streets and infrastructure creates a stark contrast to its rapidly developing neighbours.
The question of future development has been an ongoing question for years: how to revive an old area with minimal damage and preserve the architecture, the people residing within, and heritage? How to balance between economic development and environmental protection? We can look upon past projects such as Nan Luo Gu Xiang, 798 and Dashilar to point us in the right direction. As Dongcheng and Chongwen districts merge, the bigger Dongcheng district provides more land resources and financial strength, making the discussion of sustainable future development a relevant and important one.
With a dream of organic and sustainable urban development and city refurbishment, Beijing Tianjie Group, Beijing Institute of Architectural Design (BIAD) and Beijing Center for the Arts (BCA)unite forces and convene domestic and international specialists and experts in various fields to create an alliance panel from a wide range of professions. Led by renowned contemporary art curator and senior event organiser Ms. Weng Ling, seeking to explore new solutions to resolve issues of urban development in the age of rapid change and globalisation. Let Beijing's past with the future, glory and anticipation all converge here.
Led by our panel of experts, this project aims to discuss contemporary issues from an academic perspective: a city's change in space and functionality, refurbishment and inhabitant's livelihood preservation, history and heritage site protection. The project will be conveyed through a large exhibition and discussion forums, using models, videos, interviews, installation projects and dance performances, bringing in culture, art, science, architecture and social considerations into one conversation. Believing in the contribution and different perspectives that each participant can make, this project embarks on a journey of exploration and realisation of a shared dream to contribute and improve our society and infrastructure, to revive past prosperity in a sustainable manner.
BIAD ART CENTER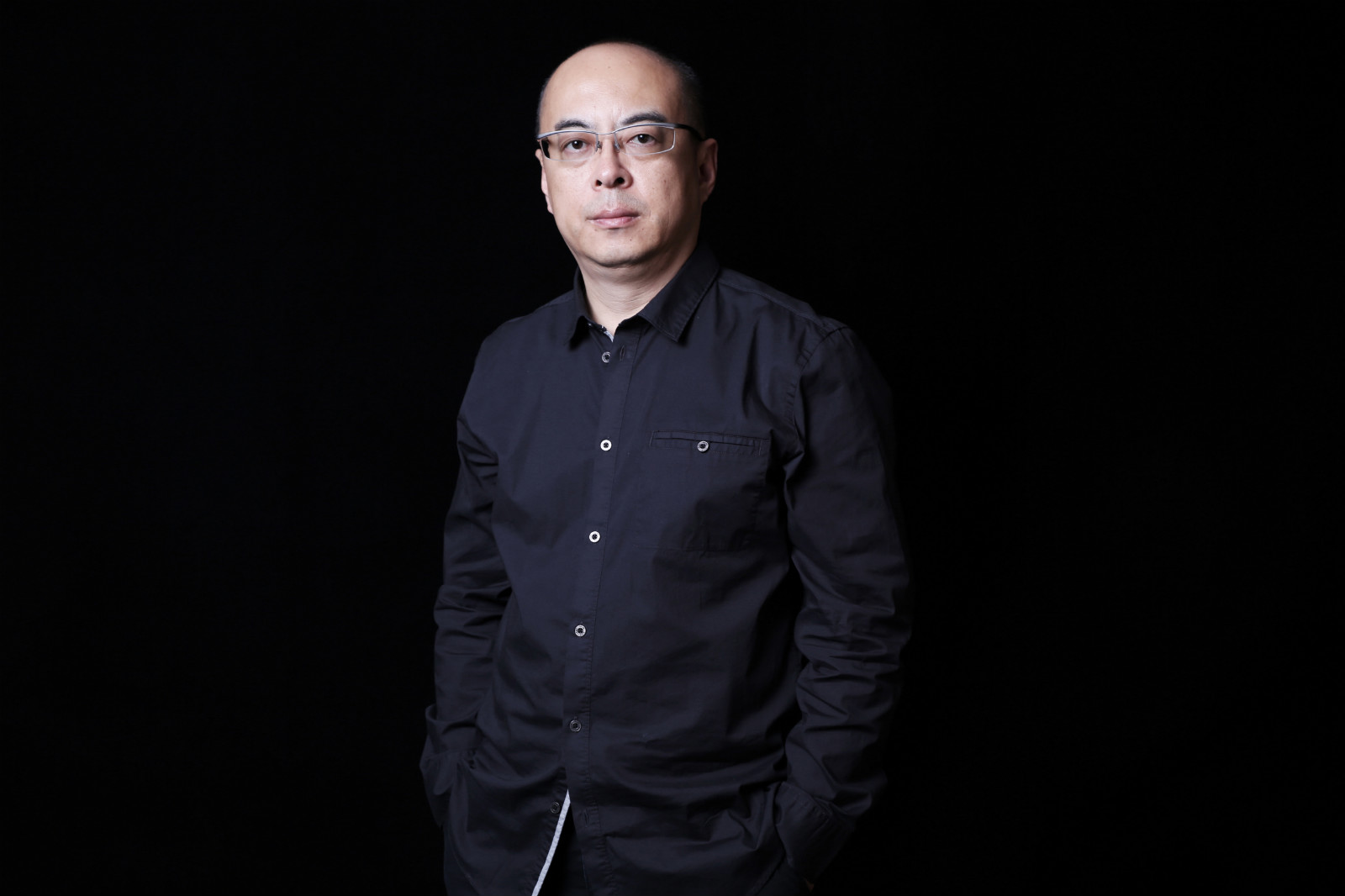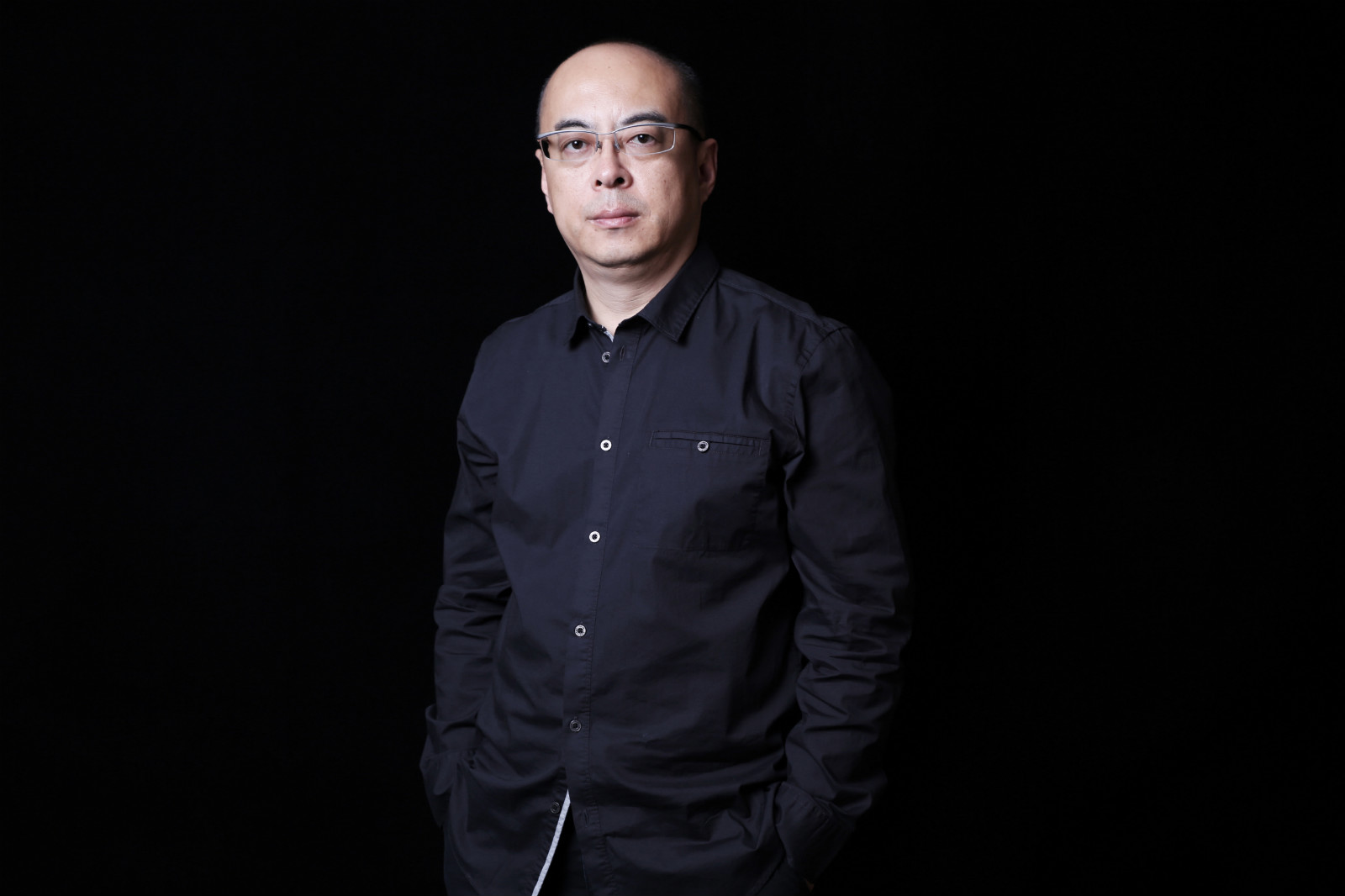 Zhu Xiaodi
Founded by architect and artist Zhu Xiaodi, the BIAD Art Center follows the change of the government's role in urban planning and development and the possibility of public participation. Mr. Zhu indicates that communal space is the key to balancing public and private welfare. To protect and update the old city of Beijing, he proposes to develop underground communal space, which provide an imperative urban infrastructure, and build a new organic updated model according to dynamic urban planning.
"Privatization"/"Civic owned" – The start of cultural renaissance of Beijing old city
The main goal of historic preservation of Beijing old city should be shifted from historic sites restoration to overall culture inheritance. The preservation should not be only about reorganizing the urban fabrics and repairing traditional yards accordingly, but also providing more opportunities for local citizens. Encouraging the local citizens to stay in their original dwelling place and keep interacted with other new districts of the city is a necessary premise of cultural inheritance.
According to the related policies of refurbishment and demolition, no matter the property right of those historic yards belongs to government, companies or citizens, the residents there are encouraged to move out. Thus, no one cares about the conditions of these buildings, which leads local residents' living condition into an embarrassing status.
Therefore, properties in Beijing old city need to be transformed into a new type – 'Civic Owned', urgently. This proposal allows local residents to obtain the property right of their own houses, arousing their enthusiasm to improve the living conditions and neighborhood environment. Furthermore, it also encourages people to participate in the urban refurbishment spontaneously, avoiding unnecessary conflicts between citizens and the government.
This proposal of 'Civic Owned' aims to guarantee that local residents have the ownership of their houses. The government turns into the provider of urban public resource instead of demolishing department. 'Civic Owned' helps government to play a positive role in the development of Beijing old city. In addition, local residents could become the decision makers of their own life. In the future, they will constantly obtain benefits from the development of old city and have opportunities to satisfy their own living preference.
JIAKUN ARCHITECTS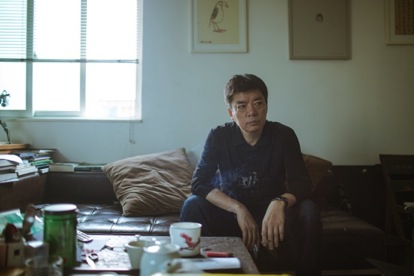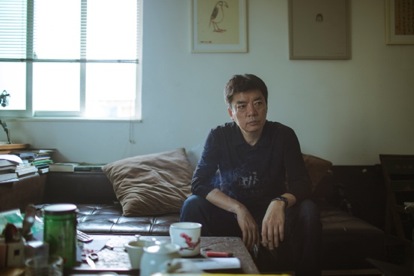 Liu Jiakun
Jiakun Architects was founded in 1999. As a multidisciplinary office, Jiakun Architects' field of work includes architectural design, large scale planning, urban design, landscape design, interior design, product design and contemporary art. The office has organized and participated in multiple international collaborations and exhibitions. Our clients are widely distributed all over domestic and overseas markets.  Our design aims to deal with contemporary architectural issues with a sense of realism – an approach inspired by folk wisdom. With a faith in the compatibility of traditions and realties, we have been devoted ourselves to translate oriental cultural essence into contemporary architectural language.    
An Urban Quintet of Xianyukou 
1st Movement: calculated sacrifice
Financial difficulties will inevitably become a key issue in the preservation of old city, strategic and calculated sacrifices must be made initially in the peripheral area。
2nd Movement: Leverage
Backed by supporting regulations and policies, funds generated from commercial activities at the peripheral area can be used to maintain, renew and develop the core protected zones
3rd Movement: Fencing
Fortify the core protected zone by using the peripheral buildings as a fence to keep out further encroachment from commercial activities.
4th Movement: Remedy
No further demolition or relocation to be done in the core protected area, repair and maintain existing buildings to keep its authenticity, heritage and historic value.
5th Movement: Revival
Revitalize the community by attracting attention to the area, support small businesses and revive the prosperity the area once possessed.
KKAA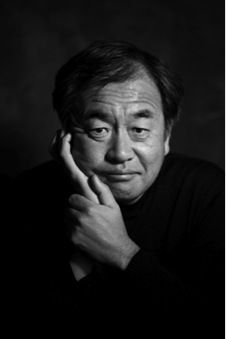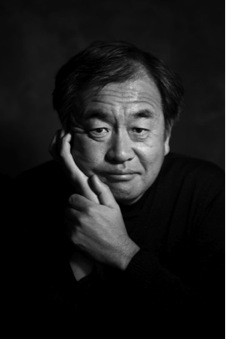 Kengo Kuma
Kengo Kuma and Associates is an international urban/architectural design firm with its branch offices in Tokyo, Paris and Beijing, currently proceeding with approx. 50 projects in different regions of the world. Through application of local natural materials and craftworks, and harmony with cultural/natural environment, we aim to revitalize the connection between the [people- buildings-place] that has been left behind during the era of industrialization in the 20thcentury.
VOID / PARTICLES
For this Qianmen East District, which holds one of the strongest historical contexts in old Beijing, we propose an approach of urban design similar to the idea of Chinese medicine. It provides cure into deep layers of the organs, yet not damaging the existing tissues. Unlike the "plastic surgery" of western medicine or urban design based on solid volumes and hierarchy systems, we have focused on the "空/kong"(=void) in the urban space, and formed clouds of "small particles" floating inside the  "空/kong", creating random and flexible activities without harming the existing city. In this exhibition, we are showing a case study for Qianmen East District, and exhibiting further that the effectiveness of such new concept can be applied to other cities in the world.
K/R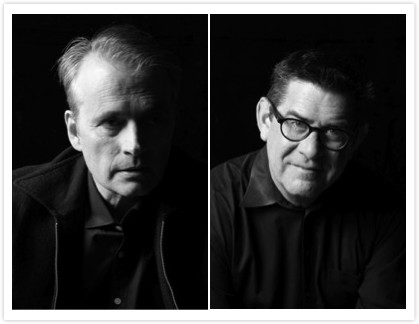 Terence Riley , John Keenen
K/R (Keenen/Riley) is a knowledge- and creativity-based practice with a focus and dedication to architecture and design. Led by John Keenen and Terence Riley, K/R engages its clients in strategic conceptualization that leads to highly distinctive environments, buildings, interiors, and experiences.
With offices in New York and Miami, K/R's collaborative effort has made distinctive contributions in architecture, master planning, urban design, interior design, museum planning, exhibition design, sustainability, and education.
K/R has particularly distinguished itself in developing strategies for large-scale cultural projects for both urban and landscape sites. Currently, K/R is active in the US, China, Brazil, Spain, Italy and France.
Past Present Possible
K/R's Beijing Qianmen Xian Yu Kou project is a linear city-within-a-city that functions on two levels: first, the proposal strengthens and invigorates the city's historic north-south axis; second, by aggregating the adjacent neighborhood's contemporary functional and social requirements the edge of the existing historic Xian Yu Kou hutong, the proposal allows for minimal intrusion and maximal restoration of the hutong itself. 
The diversity of spaces and experiences that run approximately 1.5 kilometers through historic Beijing – lakes, green spaces, public spaces, parks, roadways, and governmental terrain – suggest a continuous, walkable urban promenade along the major north-south axis that also threads through Xian Yu Kou. This urban promenade takes the form of a tectonic landscape that passes through and along the site, bordering the western edge of the hutong along Qianmen Dong Road, thereby connecting the neighborhood to a larger urban chain of public space. Incorporated into this landscape is a series of contemporary functional and social services and amenities that transform the adjacent hutong into a model of contemporary urban life. In addition, restoration of historic waterways and walkways strengthens the urban relationship between the hutong and the linear urban promenade.
The introduction of additional housing, public park space, and social services are seen as a way to preserve the life and existence of Xian Yu Kou with minimal architectural intervention to the neighborhood itself. As part of a larger urban vector, it literally unites the hutong to Greater Beijing through a host of cultural programming and a linked and expandable landscape. This strategy accepts the hutong as is and calls for keeping the it intact, encouraging future renovation and restoration, thus allowing it to continue to function as a neighborhood, much the same way that the Xian Yu Kou neighborhood  thrives to the east of Cao Chang San Tiao Road.
MVRDV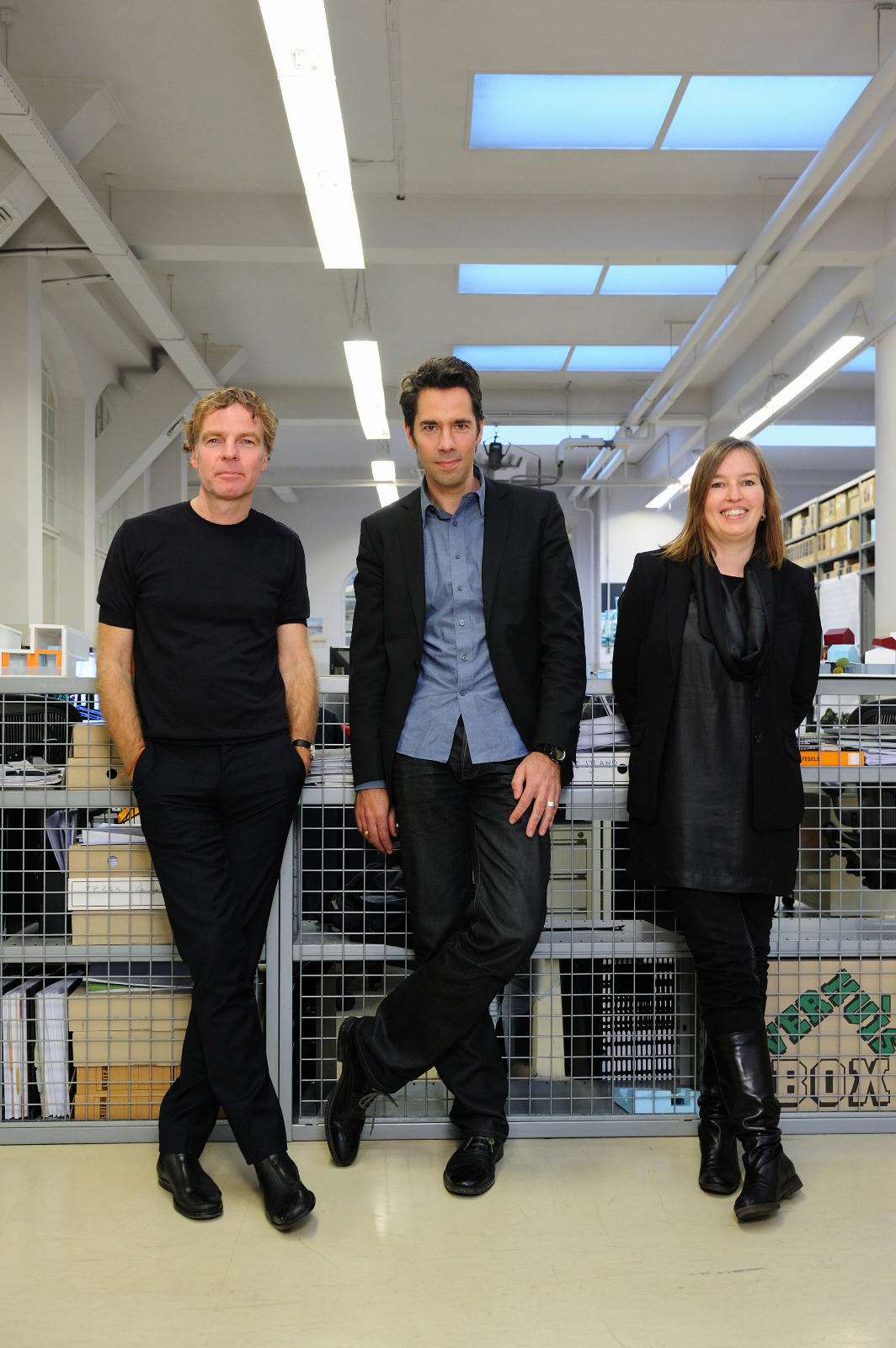 Winy Maas, Jacob van Rijs, Nathalie de Vries
MVRDV was set up in Rotterdam (the Netherlands) in 1993 by Winy Maas, Jacob van Rijs and Nathalie de Vries. MVRDV engages globally in providing solutions to contemporary architectural and urban issues. Realized projects include the Dutch Pavilion for the World EXPO 2000 in Hannover and the Market Hall in Rotterdam. The work of MVRDV is exhibited and published worldwide and receives international awards. Together with Delft University of Technology MVRDV runs The Why Factory, an independent think tank and research institute providing argument for architecture and urbanism by envisioning the city of the future.
The Hutong 4.0
The Vision for the Xianyukou Hutong in Beijing
Hutongs form intense, socially connected communities where strong individual identities and differences are maintained. Driven by demographic and economic forces since the start of the second millennium, they are rapidly changing.
Centrally located in Beijing, The Xianyukou Hutong is waiting for a new development. What should it become?  Another tower area? Or Something that loves the former hutong life? Beyond commercialization and museumization, what is next step?
Adding density and accessibility, project tries to magnify values of the classic hutong:  informal, diverse, surprising…  As a base for developments and interpretation, Old houses, walls and all existing element would be kept.  Each courtyard would be developed in different ways by different architects. Together they demonstrate a series of the work. This collective approach could ensure diversity of courtyards in terms of interpretation and usage, from luxury house d to affordable houses, from elderly house to yongsters house.
In courtyard of Beijing Center for the Arts, 1:15-scaled hutong miniatures visualize new life of hutong.  Floating in 2.1m height, they provide experience of hutong from above and below. Illuminated by themselves, they demonstrate new atmospheric experience of Siheyuan.
POSITION


Shi Jian, Zhu Tao, Zhao Lei
Position is an independent institution that strategizes, develops and executes exhibitions, forums, research and publication in architecture. It is founded in 2013 with a mission to advance architectural culture in China, and its communication with the world.
We foster community and discourse in architecture, urbanism and related disciplines, working alongside prominent practitioners and historians to promote excellence and innovation. We also initiate public concern in the architectural profession so as to strengthen our social engagement. One other aim is to present the exchange of work and ideas between Chinese and world architects.
Reverse Spatial Combing: From Xianyukou to Zhengdongfang
The area in question was called "Zheng Dong Fang" in the Ming dynasty, now known as Qianmen East Area or Xian Yu Kou. It undertook the responsibilities of flood discharge and canal logistic transportation. The area is made up of numerous winding hutongs called "Changxiang" and "Caochang" meandering from north to south, its structure implying its natural formation. Though its appearance is not stunning, it is unique and full of history. In recent decades, the Qianmen East Area is gradually degenerating, becoming irrelevant and decadent, creating a stark contrast to its rapidly developing neighbouring areas.
Position workshop has conducted a series of research and data collection on the area's existing hutongs, courtyards and architecture, simulating and exploring the area's transformation and evolution, emphasising on key issues such as urban preservation, architectural protection and deeper spatial consideration strategies.
MAD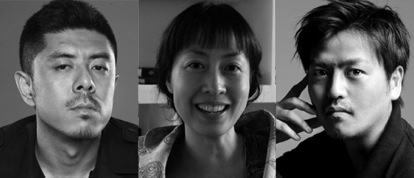 Ma Yansong, Dang Qun , Yosuke Hayano
Founded in 2004, MAD Architects is a global architecture firm committed to developing futuristic, organic and sustainable designs that embody a contemporary interpretation of the Eastern spirit of nature. MAD has been commissioned by clients of various backgrounds to design mixed-use complexes, museums, theatres, social residences, renovations, artworks, and urban plans. In addition to architecture, MAD has been a pioneer in contemporary art and design. MAD Architects is currently led by Ma Yansong, Dang Qun and Yosuke Hayano.
Qianmen East Area Old Neighborhood
To protect the historical features of the area, we should focus on city lives and the spatial scale, rather than imitate the old with fake antiques, sloping roofs, carved beams and painted pillars.
Activate Vigor – Starting from the aim of activating the city, we put emphasis on the livings of urban citizens.
Increase Density – In the rebuilding of the old district, we should increase plot ratio to create more residential space without doing any damage to the surroundings.
Spatial Scale – As the embodiment of humanization, the scale of the street and buildings is of great significance.
Acupuncture Therapy – The new constructed residential buildings are mainly consisted of small-type, multi-layer and economical residences. Without tearing down old buildings, we embed the new buildings and reconstructions into areas where the old are demolished to activate the neighborhood.
New Residents – While retaining indigenous residents, it is important to attract middle class and young people to introduce real city lives into the neighborhood.
Promote Business – Where there is life, there exists business. We intend to promote a virtuous circle in which people and their colorful lives stimulate business.
Public Space – Increase density of the neighborhood to leave public space for greening
NERI & HU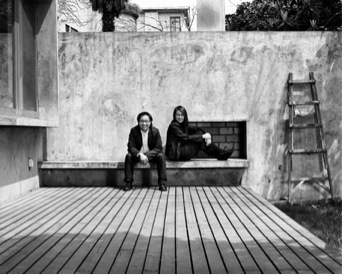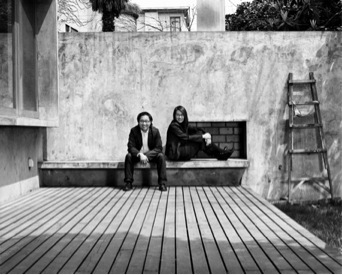 Lyndon Neri , Rossana Hu
Founded in 2004 by partners Lyndon Neri and Rossana Hu, Neri&Hu Design and Research Office is an inter-disciplinary architectural design practice based in Shanghai, China with the additional office in London, UK. Neri&Hu works internationally providing architecture, interior, master planning, graphic, and product design services. Currently working on projects in many countries, Neri&Hu is composed of multi-cultural staff who speak over 30 different languages.  The diversity of the team reinforces a core vision for the practice: to respond to a global worldview incorporating overlapping design disciplines for a new paradigm in architecture.
GROUND x 3
"We should build only those things which by their excellence are worthy of being destroyed." – Jean Baudrillard
Amidst all the strategies and planning, the controversy and debates, the politics and people, perhaps only one thing is certain, that the current condition in which we find the site is a temporal one, fleeting and undefinable. We choose not to romanticize the hutong, celebrating it only for a nostalgic memory of what it once was. We do not indulge any impulse to render the site a tabula rasa onto which one could deposit any sort of architectural fantasy. Our intention is to memorialize this very moment, a precise yet indefinite state of transition. Frozen, as a snapshot, it represents the "neither this nor that" of the place. Using this as a foundation for exploration, three new grounds, or public realms, are inserted onto the site to reveal the variegated existing conditions. Using archaeological strategies of clearing, carving and grafting, we offer a new "ground" for the public to gain insight and to penetrate into the inner workings of this ever-evolving organism.
The Clearing – Given the widespread demolition works already underway on the existing ground level, we return these rather large open swaths of land back to the public, transforming an invasive and violent act into a celebratory space.
The Carve – Expanding upon the existing network of underground tunnels, we excavate into the ground underneath empty lots in order to both expose the interiority of the residential block and to create a portal into a lost subterranean network.
The Graft – Like the "pigeon coop" illegal constructions perched atop existing buildings, we lightly attach a series of paths and platforms above ground level as a new connective tissue between the scars left behind as a result of extensive demolitions.
URBANUS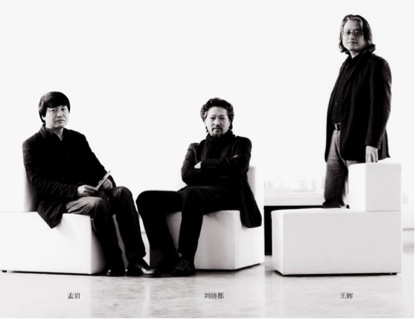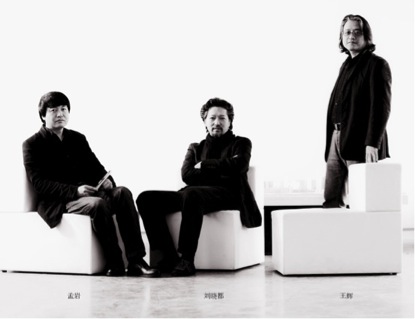 Xiaodu Liu, Yan Meng , Hui Wang,
Founded in 1999, under the leadership of partners Xiaodu Liu, Yan Meng and Hui Wang, Urbanus is recognized as one of the most influential architecture practices in China. Urbanus developed its branches in Beijing, Shenzhen. Many works have become new landmarks of urban life. The projects have received numerous prominent awards, and have been exhibited and published both nationally and internationally. The partners are often invited to participate in influential academic lectures, and to serve as a jury member in international competitions.
Chinese Box: Contemporary Life in Small Courtyard House in Beijing South City
Traditional urban philosophy of China discusses the concept of depth. The urban spatial sequence is formed by layers of walls to create a spectrum of public and private spaces. In Chinese objects, 'Chinese Box' materializes another layering spatial relationship. It is a series of boxes containing smaller boxes, then the smallest pushes the craftsmanship towards an extreme. Courtyard house, which is between the scale of urbanism and object, represents similar spatial concepts as mentioned. Just like Chinese Box, the exhibition attempts to, within a bigger narrative context of a big courtyard house, to create a small courtyard house in the courtyard. We wish to discuss the 'delicacy' and 'intelligence' of the small courtyard houses specifically in South Beijing, thus to react directly to creative new lifestyle in contemporary age.